Air Conditioning
A/C Services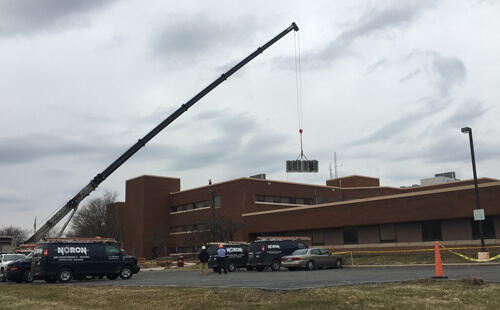 Nobody wants to deal with the heat on their own and come mid-summer it will be outright dangerous to do so. Don't put yourself or your staff through that. Noron has been in business since 1981, installing air conditioning for your businesses across the Northwest Ohio and Southeast Michigan.
We provide high-quality AC installation 24 hours a day; whenever your schedule permits. We only sell high-quality equipment you won't need to worry about your new AC breaking down for a very long time, and you'll be able to relax in the knowledge
Why Choose Noron?
At Noron, we believe in giving our customers products that they will absolutely love. That is why our units are dependable and do not waste electricity. Why pay more in utilities every month with an inferior machine? We have mastered the balance between quality and price, and enjoy allowing our customers to benefit from our know-how.
Years down the line if there is ever an issue with your AC unit feel free to give us a call. We offer excellent maintenance care that is sure to exceed all of your expectations. Our talented technicians will come to your home and use their large amounts of experience to save you as much money as possible. If the issue can be fixed with a $10 part, you can be sure that we won't be ordering an unnecessary $200 dollar part.
No other local business can match our track record of excellent service. We continue to provide the area with our many services, as AC being one of our most popular. For any and all of your AC needs, from installation to repairs, there is no aspect that Noron is not prepared to handle for you.
Contact Us Today
Why are you still sitting in the heat? There is no reason that you should have to suffer scorching heat at your business, so give us a call. We are eager to hear from you and get to work on installing your new AC unit. Give Noron a call and see why the area loves us.