What We Do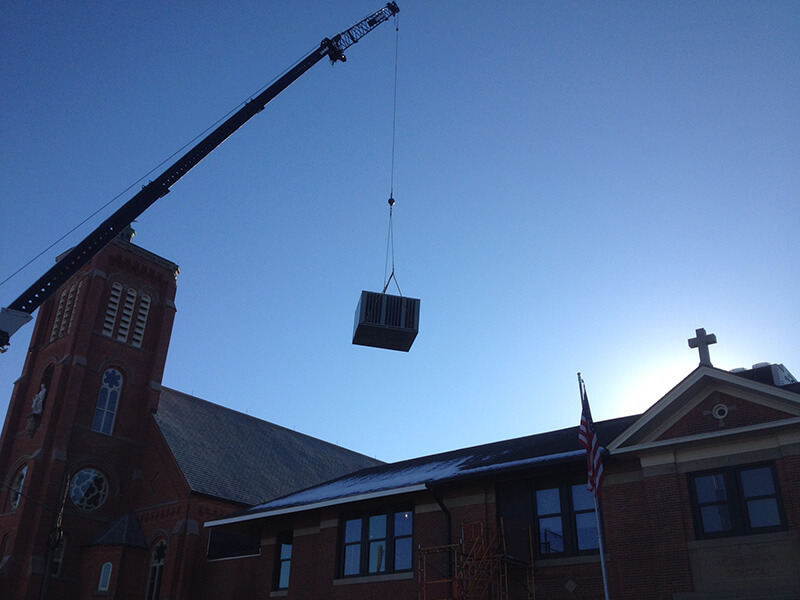 Noron has been providing quality heating and air conditioning services to the residents of Toledo, OH and the surrounding area since 1981. Founded by Norbert Boeke in his two-car garage, the company now employs more than a dozen highly trained technical professionals. A second-generation family business, Kevin Boeke joined the company in 1996. The continued growth and success of the company is the direct result of their dedication to safety, community, and excellent customer service.
That dedication is reflected in the fact that we utilize locally trained union labor and that 95% of their service calls are from repeat customers. Our company also provides services for testing and repairs associated with the state-mandated annual Backflow Certification program designed to protect community drinking water.
Originally specializing in sheet metal installation, the company has expanded slowly over the years to enable them to include more services without compromising quality. Today, We provide a wide variety of services, with new construction representing 25% of the business. Professional engineers on staff ensure that every custom heating and air conditioning design meets or exceeds federal and state safety standards.
Our staff of highly trained professionals provide design, installation, maintenance, and repair services for a variety of heating, cooling, ventilation and refrigeration systems.
Heating Systems
Boilers

Air Rotation Units

Infrared Radiant Heat

Furnaces

Rooftop Units

Electric Heating

Heat Pumps

VRF (variable refrigerant flow) Systems
Cooling Systems
Air Conditioning

Chillers

PTAC (package terminal air conditioner)

VRF Systems

High Ambient A/C (operate in extreme conditions)

Electric Cabinet Coolers

Specialty Systems (for wine cellars and computer server rooms)
Ventilation Systems
Heat Relief

Exhaust Safety

Spray/Paint Booths
Refrigeration Systems
Walk-Ins

Reach-Ins

Ice Machines

Process Refrigeration (including machine units with chillers)
Sheet Metal Fabrication
Duct Work

Galvanized and Stainless Steel

Aluminum

Welds

Black Iron

Chimney Stacks

Breaching/Flue Stacks
Pumps & Piping Services
Replacement / Repairs

Valves

Expansion Tanks

Leaks

Copper/PVC (plastic)/Steel

Return Pumps

Steam pumps/tanks

Feed Water Pumps and Tanks

Coil Replacement
Whether it's the repair and maintenance of a costly older system, or the design and construction of a new one, Noron can help find a creative solution to meet any challenge. In addition to new construction and repair, we also offer affordable monthly maintenance plans. Many of our long-time customers enjoy the worry-free benefit of knowing that their systems are receiving regular maintenance and that they'll never be faced with an unexpected repair cost.
Our pride in workmanship and commitment to community mean that you'll always receive a same- day response to any inquiry. We have 35 years of experience in providing quality services to our customers in the greater Toledo OH area, and our goal is to earn 35 more. The 24-hour customer service provided by our highly motivated staff is one of the ways we create the degree of customer satisfaction necessary to make that goal a reality. To become one of our future satisfied customers, contact our staff today.