Replacements / Retrofits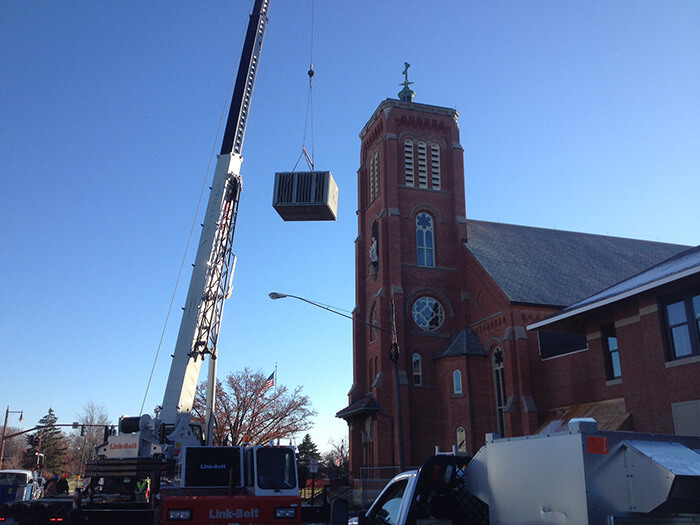 Anyone who lives in Northwest Ohio and Southeast Michigan knows that the weather varies dramatically throughout the year. In order to remain comfortable, a strong heating and air conditioning system is a necessity. There may come a time when you realize that your unit is not living up to expectations, or perhaps during a particularly severe day your unit will malfunction, leaving you to deal with the weather on your own. Even if the air in your facility is exactly how you like it, you may worry that your heating and cooling system could stop working in the future. Regardless of your issue, there are solutions available.
Many companies exist for the convenience of customers who are looking to either improve their HVAC current system or to ensure that their unit has a long shelf-life left. For most people, retrofits can serve both purposes.  Hiring a professional to come investigate your unit you can gain peace of mind that you will not have to deal with costly repairs in your future. You can also catch minor issues that could lead to catastrophic failure early on if they exist.
Retrofit
A retrofit is a perfect solution for existing structures looking to:
Improve efficiency
Improve comfort
Improve performance
Noron will evaluate the existing space to determine the best solution.  Advancements made in newer technologies often times present opportunities to implement a better solution than simply replacing the same solution that is currently in place.
Replacement
Should your unit require extensive repairs, it may be more cost-effective to perform a replacement instead.  A replacement can often lead to added efficiency in operations resulting in reduced energy costs and long-term savings.  Our experienced team will be able to provide the proper recommendations that will help you make an informed decision.
Noron can help you understand your specific situation so you can determine if a replacement, retrofit, or a repair is best for your needs.