Service Calls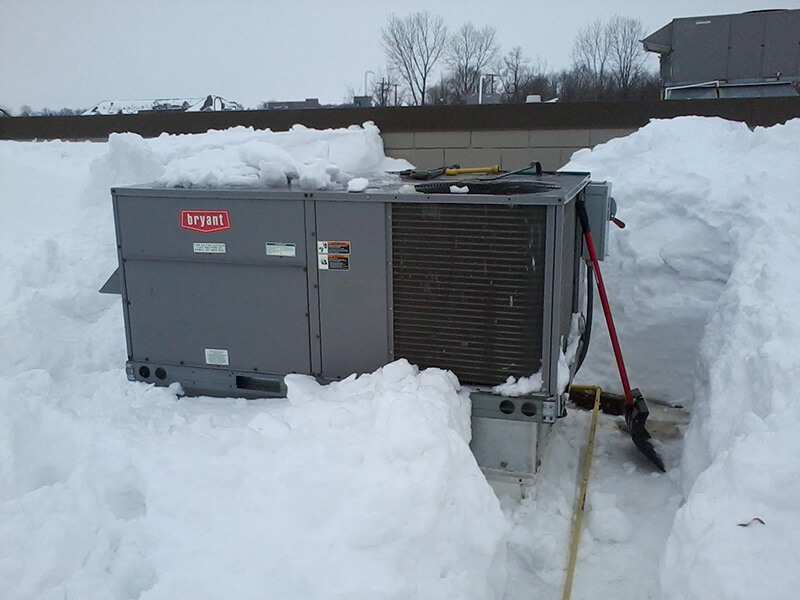 When you live in a place like Northwest Ohio and Southeast Michigan that's characterized by extreme weather fluctuations, you depend upon the HVAC equipment in your place of business to keep interiors at a comfortable temperature. Noron is the company to call when your heating or air conditioning systems aren't operating optimally. Since 1981, we have been making sure that our clients' HVAC systems are up to any challenge the weather presents. We do service calls for businesses within a 75-mile radius of Toledo.
Noron offers round-the-clock service, 365 days of the year. In most instances, we'll be able to come out and service your equipment on the very same day that we get your call. We believe in making sure our customers get good value for their money. Our services include:
Repairs of boilers, make up air units, furnaces, infrared radiant heat systems and other heating system components

Repairs of chillers, rooftops, VRFs, PTACs, and other types of air conditioning systems

Repairs of refrigeration units and walk-in refrigeration systems

Pump, pipe, and backflow replacements and repairs
When you call Noron, you'll be connected with someone who will be able to help you right away. Our goal is to get our customers' equipment up and running again as quickly as possible. Ninety-five percent of the service calls we make are to repeat customers. We excel in providing creative solutions that will help ensure that you will be able to maximize your return on the investment you've made in your HVAC equipment.
Preventative Maintenance
Noron offers quarterly and semi-annual preventative maintenance plans to customers in Northwest Ohio and Southeast Michigan tailored to the customer's needs.  Maintenance agreement customers receive:
Discounted service rate
Priority service
Such measures help us to ensure that your business's heating, air conditioning, and other HVAC operations are running smoothly on a regular basis.
We'll perform checks and maintenance on all exterior and interior HVAC equipment and calibrate any thermostats or other instruments used to adjust equipment output. We'll change all filters and oil any equipment that relies upon lubrication. Finally, we will make sure your equipment is free of dust, and any other contaminants that could spread through ducts and jeopardize the health of your employees and your customers. When your equipment is serviced on a regular schedule you'll have a better idea of when your HVAC components have reached the end of functional lifespan and need to be replaced.
Highly Trained Technicians
Noron's crew of service technicians, installers, and sheet metal fabricators are unionized, highly experienced, and trained. They'll show up on time and work efficiently so that your normal business routines are disrupted as little as possible during maintenance and repair services. Whether your company is a large corporation or a small business, you'll always benefit from the same high standards of quality workmanship. Find out more about the ways that choosing Noron can help your bottom line by calling us today to arrange for a consultation.