Chillers and Boilers
No matter your heating or cooling requirements in your home or business, Noron, Inc. is ready to provide you with a quality installation, repair or service call.
Depending on your current heating and cooling units, maintenance processes may keep things running smoothly for years. However, the age and condition of your comfort control units can severely impact your utility costs over time. In addition, depending on Federal and Ohio tax laws, you may be allowed a credit for upgrading your system. Review your needs with our knowledgeable professionals, who can give you the best assessment of what improvements you will need to make first, so you can get the full value of your current units.
Choosing a Chiller and Boiler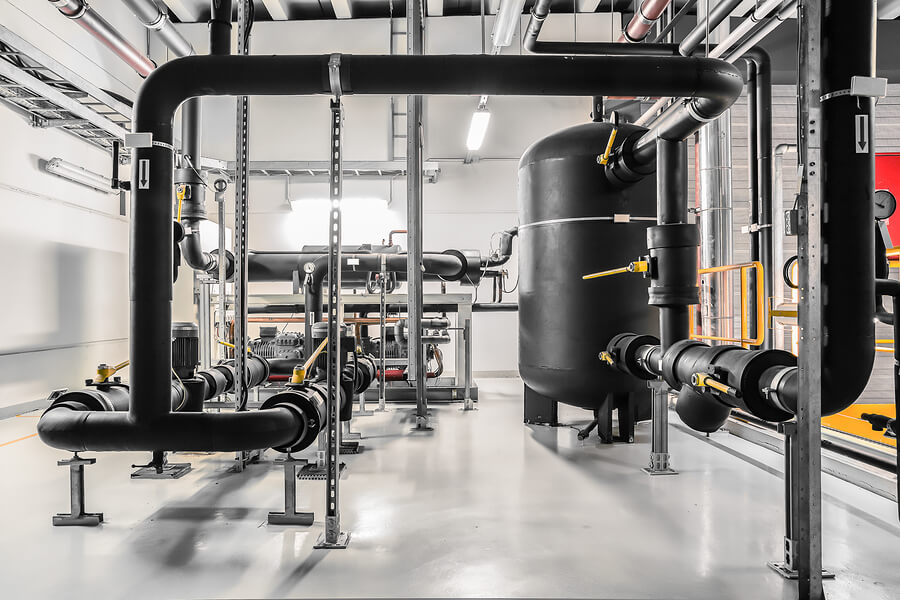 Careful review must be undertaken when considering a heating or cooling application in a manufacturing facility. Determining load capability in an open warehouse space requires an expert eye toward air circulation, moisture removal and heat thrown from machinery inside the facility. In addition, if your facility needs a process cooling step, sanitary requirements and load limits are paramount if your products are to pass quality inspections. Process cooling restrictions placed on food packaging and processing facilities are extreme and must be implemented by experts with the know-how to guarantee that
the water filtration requirements are being met

flow velocity is accurate, and

the correct number of chilling units have been put in place.
If comfort cooling is your primary need, Noron, Inc. technicians have years of expertise on several different methods of cooling. Both air and water cooled chillers are on our round of maintenance and upkeep, as are scroll chillers in smaller facilities. In newer facilities, we've installed and provide regular service checks on screw chillers in the area. In addition to maintaining and repairing the chiller mechanism, we are well versed in the upkeep of compressor components.
Boiler Maintenance
Existing boilers providing comfort controls can be placed on a maintenance rotation so Noron technicians can set up regular check-ups on your heating system. If industrial boilers provide heat to keep your business running, these maintenance contracts are of critical importance. Our experienced technicians have a long history in maintaining, repairing and servicing boilers in and around Toledo, OH.
Home-based comfort cooling and heating is a large part of our service and maintenance business. If you older home is still heated with steam pipes, you're in luck! Our technicians are well versed in hot-water powered systems and are happy to review your home heating system for any needed repairs to keep your home cozy and comfortable.
Air conditioning units generally do not stand the test of time as steam heat systems will, but with proper maintenance, older cooling units can keep chugging along. A careful review of your heating and cooling needs, the age and condition of your current systems, and a detailed look at your current utility expenses may be in order. Replacing your aging system with a new, efficient heating and cooling set up may pay for itself quickly!
Our technicians are ready to help you keep your system working safely and efficiently. Contact Noron, Incl for a consultation.